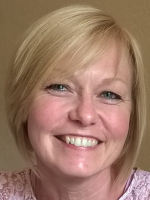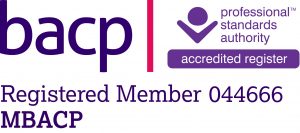 Integrative Counsellor, MBACP
Tel – 07434 758710
Even as a child, I was somebody that others would turn to when needed to talk about a problem. I recall a classroom exercise in secondary school when we had to write a positive comment about each member of the class. Lots of the comments I received related to me being a good listener. In 2006, after 6 years of studying at the University of Sheffield and 8 years working for South Yorkshire Police, I decided to train as a counsellor and put my listening skills to good use.
I am an open, down-to-earth, compassionate and caring counsellor and I am genuinely interested in the individuals that I work with. My counselling approach is relational, in other words, I greatly value the importance of the client-counsellor relationship, and integrative, which means that I incorporate different therapeutic approaches to offer counselling that is tailor-made to each individual client. I am particularly interested in working with clients to increase their awareness of the body-mind connection. The body and the mind are not totally separate entities, what affects one, affects the other, and techniques like relaxation training, mindfulness and guided imagery can be integrated into sessions to improve overall wellbeing.
I love being a counsellor and I feel incredibly grateful to the clients I have worked with over the years, for trusting me with their inner-most fears and for teaching me so much about how to be a responsive counsellor. From personal experience as a counsellor and as a client, I can say that counselling can be life-changing.
Choosing a counsellor to work with is not easy and can cause a lot of anxiety. I'd like to suggest that you trust your instincts and choose the one you are drawn to. If you think you might be interested in us working together, please get in touch and we can arrange a free consultation phone call before you commit to attending an initial session. We can discuss what you hope to get from counselling and I can let you know if I might be able to help. I will do my best to answer any questions and address any concerns that you may have,and if you then decide you want to go ahead with an initial session, I will send you a comprehensive set of documents that will hopefully give you all the information you will need.
When we meet in person,we can decide on an initial number of sessions and discuss how we are going to work together. I see my counselling role as being a facilitator of change, working with individuals to help them to think, feel or behave differently. Counselling could help you to find a way forward if you are feeling stuck; help you understand your relationships better and improve the quality of these; help you grow in confidence and self-esteem; or help you overcome traumatic life experiences. Whatever your reason for seeking counselling, I will not tell you what to do, but will work with you,to help you make sense of your difficulties and help you develop new strategies for managing better in the future. At times you may find the sessions challenging as you are likely to encounter thoughts and feelings that you have tried to avoid, in order to cope with life's day-to-day demands. I will support you to express these thoughts and feelings in a safe and confidential space.
'If you always do what you always did, you will always get what you always got'…What I offer as a counsellor is a relationship in which you can try doing something new, with the hope of getting something new (and hopefully better) from it.
Training, Qualifications & Experience
I have a BACP Accredited Diploma of Higher Education in Counselling awarded by Sheffield Hallam University in 2009. The counselling model was relational and integrative. In 2011 and 2012 I also trained in Lifespan Integration Therapy, which was initially developed for clients who had experienced trauma but has since been adapted for use with many other client issues.
Since qualifying as a counsellor I have worked for the NHS, at a specialist health service for adults with learning disabilities. More recently, I have also taken up a position as a counsellor with a charity supporting individuals who have experienced rape or sexual abuse.
I am experienced in working with a wide range of client issues, including bereavement and loss, depression and anxiety, self-esteem and personal identity issues (particularly in relation to having a learning disability). I also have significant experience in working with survivors of childhood and adult abuse, including individuals who have complex trauma-related conditions like post-traumatic stress disorder (PTSD) and non-epileptic attack disorder (NEAD).
I regularly engage in continuing professional development (a requirement of BACP Registration). This includes reading books and research articles, watching lectures, liaising with specialists and attending training workshops. Some examples of workshops I have attended more recently, include 'Seeking the inner child', 'Dissociation and DID: The fundamentals', 'Working with dissociative disorders in clinical practice', 'The Rewind Technique', 'Trauma and the body', 'Working with medically unexplained symptoms', 'Attuning to the traumatised body', 'Mindfulness and trauma', 'The emotionally absent mother' and 'Focusing orientated therapy'.
I am a registered member of BACP and adhere to its ethical framework for good practice in counselling and psychotherapy. I have professional indemnity and public liability insurance. I have an up to date, enhanced DBS certificate.
Fees
I charge £50 per session (each session lasts up to 60 minutes).
Further Information
I offer short, medium and longer term counselling to adult individuals. The number of sessions we have is your decision but I will be able to help you think about what might be an appropriate number for the difficulties you are wanting to address. The sessions are usually weekly and I currently have availability on Wednesdays, Thursdays and Fridays (daytime and evening).
For some individuals, counselling sessions held outdoors may be beneficial. If this is something you might be interested in trying, please contact me for more information.
If you decide to contact me by telephone and I am unable to answer your call, please leave me a short message to confirm that you are happy for me to call you back. This is to protect your confidentiality. Please note that I will not return your call if you do not let me know that you are happy for me to do so.