Welcome to Whet Wellbeing Therapy Hub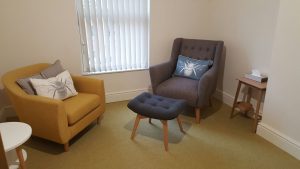 We are located in Hoyland, South Yorkshire, where the borders of Barnsley, Rotherham and Sheffield meet. We are situated in a residential area just a few minutes from the M1 J36 meaning we are readily accessible to people coming from further afield. We offer a range of therapies and workshops to improve and maintain good psychological health and emotional wellbeing. To join our mailing list you can complete our contact form here.
---
WHAT'S ON OFFER?
Collectively, we offer the following therapies and interventions:
Relational and Integrative Therapy with Wendy Waterworth
Lifespan Integration Therapy with Wendy Waterworth
Psychodynamic Counselling with Paul Green
Spiritual and Holistic Counselling with Paul Green
Intensive Short-term Dynamic Psychotherapy with Paul Green
PICT – Trauma & Abuse Reslution and Inner-child Therapy with Paul Green
Couples Therapy with Paul Green
Person-Centred Counselling with Rachel Waddington
Humanistic Therapy with Rachel Waddington
Integrative Coach-Therapy with Rachel Waddington
Coaching and Mentoring with Rachel Waddington
To search for a therapist please go to our Find A Therapist page.
---
EVENTS
From time to time we run workshop events for members of the public or for wellbeing practitioners. If you have a workshop topic in mind that you would like us to deliver please get in touch via our Contact page.
We also run a monthly Peer Practitioner Group for wellbeing practitioners only. To find out more about this group, its aims and activities, and when we will be running the next one please go to our Events page.
---
LOOKING AFTER OUR MENTAL HEALTH AND WELLBEING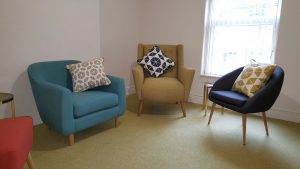 Looking after our mental health is as important as looking after our physical health. Yet few of us pay the matter much attention on an ongoing everyday basis. There are times, however, when we may find we need counselling support to face the challenges life hands us. While at other times, when things are going well, we may benefit enormously from a little guided reflection and coaching inspiration to make a smoother transition to the next phase of our life or to reach a specific goal or ambition. We live increasingly busy and demanding lives. Whet Wellbeing offers a safe reflective space when you can pause and take stock.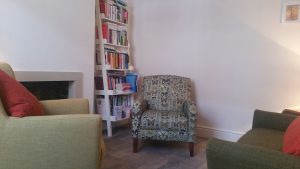 Paying attention to our thoughts and feelings means greater self-awareness which in turn leads to better decision-making. When we make better decisions our satisfaction in life improves along with our relationships and our sense of our own flourishing. At Whet, we take the view that human beings are designed for growth and, ultimately, to flourish. But we also believe that becoming your most authentic fully-functioning self doesn't just happen by accident; it takes conscious effort and favourable conditions. Just like a seed needs sunlight, water and nutrients to grow, you need warm encouragement, non-judgemental acceptance, and a delicate balance of support and challenge. Together we can nurture your awareness of self and your capacity for self-responsibility and fulfilment. Working on your psychological health is the most important investment you can make. Working on your character and on your purpose and meaning in life will benefit you and everyone around you.
It's easy to take the first step with Whet.
Phone, text or email to start a conversation.
Or click here to complete our contact form.