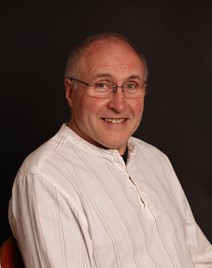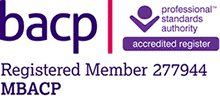 Hi, my name is Michael Underwood ('Mike') and I work as an integrative counsellor.
Tel – 07458 316765
Others say I am quietly spoken and gentle in my approach. I believe each of us is absolutely unique and so nobody has the right to judge others. I believe that in the right situation each person can be themselves, and this is where my attitude helps in creating a place where you feel safe to explore thoughts and feelings, and to try new ways of expressing yourself that you find hard within the other relationships you have in daily life.
I have many years' experience supporting adults with learning difficulties and always focus on seeing the person (rather than the difficulty) which helps others see themselves as separate from their problems. I also have worked in an NHS setting and a family support centre, so have experience in working with a wide range of issues.
My work is mainly Person-Centred but I adapt how we work together depending on your needs and the subjects you talk about. For example, if you talk about loss of a loved one, health or a job, I would use aspects of an existential approach, as you are going through an existential crisis – i.e. you are experiencing a major life-changing event. I also am familiar with Gestalt therapy, which is holistic in that everything you talk about is relevant, and where I see you interconnected with every aspect of your environment.
In summary, I will work with you in a way that we will develop together – a way that suits you.
I am very interested in personal development and see the experiencing of troubles as a natural prompt to seek and find that which enables you to overcome; furthermore, the process of personal growth necessary for this is essentially the same as that which you may then continue in the rest of your life – a life that is as fulfilling as can be.
I believe we are spiritual beings and live that way in my own life. I am open to your use of dreams and imagery in describing aspects of life that are difficult to put directly into words, and I support self-reflection as a means to better self-knowledge, self-acceptance, self-care and self-love.
I offer online counselling as well as face-to-face, and there are a range of prices displayed here: www.liberatecounselling.co.uk
Qualifications
Certificate in Counselling Studies 2014, CPCAB
Diploma in Therapeutic Counselling 2016, CPCAB
Diploma in Online Counselling (Credit) 2017, OCST