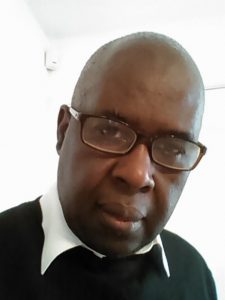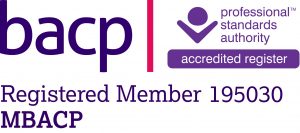 Tel – 07963 962587
With as many problems as we are all faced with, it seems as if there is never enough time to solve each one. Problems mount up so fast that we find ourselves taking short-term measures to temporarily alleviate the tension points – before moving onto the next problem and failing to solve the core of each problem. We get caught up in a never-ending cycle that makes it difficult to find any real solutions.
My role is to help you recognize that each problem has its own reoccurrences, that require different strategies and while it's possible to minimize or find courage to tackle them head-on, it's not always possible to achieve this by your-self. This is why I do what I do; allowing for open dialogue where you can feel safe in sharing why you believe the problem occur without fear of being judged or criticised.
I will also use my skills to help you make sense of existing problems you associate with feelings, thoughts and memories, how it relates to yourself and others, identifying the causes of your distress. Implement strategies by looking at options to see what you want to do; providing that with my assistance, you are open to change, able to look thoughtfully and honestly at the problem in order to find a better way of coping and willing to accept the possibility that change can be difficult but also rewarding by having a better coping strategies in place for dealing with life's challenges.
As a qualified Therapeutic counsellor and registered member of BACP, I have several years experience of working with a wide range of presenting problems at Rotherham and Barnsley Mind and with Barnsley Bereavement Service, which allows me to offer services to many presenting problems, especially in the areas of: – work place stress, gambling problems, panic anxiety, depression, abuse, childhood abuse trauma, bereavement and couples & relationship counselling. I offer long or short term counselling that's affordable. My counselling is more of a directive approach in guiding clients to self awareness and empowerment according to their individual needs.
As a therapist I love what I do and consider it an honour to come alongside each clients in their quest to find new insight or simple to embrace feelings for a better outlook on life; it's this process that make it worthwhile and a privilege working with clients.
Training, Qualifications and Experience
Diploma in Psychodynamic Counselling – North Nottingham College
Certificate in Spiritual and Holistic Care – Institute of Counselling (GCU)
Integrative work includes: Intensive Short-term Dynamic Psychotherapy (ISTDP), Trans-actual Analysis (TA)
Person Centred Approach
PICT- Trauma & Abuse Resolution, Inner-child therapy
Fees
The fee for each session is £40. However, the number and frequency of each session can be discussed with the client to suit their needs, most opt for six fifty-minute sessions which can be extended or adjusted with the available discount of 10% if six or more sessions are paid in advance.